With the new NFL season starting at 4:00 PM Eastern on Wednesday afternoon the NFL Free Agency frenzy will begin. Here are my predictions as to where a handful of the NFL's top Free Agents will sign.
Quarterbacks 
Brock Osweiler Projected Landing Spot: Denver Broncos

Brock Osweiler went 5-2 in seven starts for the Broncos in 2015 while Peyton Manning was battling injury and struggling. Osweiler proved he could be the next great Broncos Quarterback and with Manning announcing his retirement he would be the perfect fit to lead the defending Champions for years to come.
Ryan Fitzpatrick Projected Landing Spot: Houston Texans 
Ryan Fitzpatrick had a great season for the Jets in 2015 leading the team to a 10-6 season and nearly clinching a playoff berth. However Fitzpatrick and the Jets are nowhere near a deal for a reunion which could ride Fitzpatrick out of town and back to a team he played for and had success for in the past. That team being the Houston Texans where in 2014 Fitzpatrick went 6-6 as Texans starting Quarterback as the team just missed out on the postseason. Despite winning the AFC South in 2015 the Texans Quarterbacks were woeful in 2015 and Fitzpatrick would be a great fit for a Quarterback needy Texan team.
Robert Griffin III Projected Landing Spot: Miami Dolphins
Here's a surprise why not RG3 in South Beach. Ryan Tannehill has had his share of struggles failing ever to get Miami to the playoffs in his career. If Tannehill struggles could he benched? Of course why not RG3 as a back-up he would be set up with weapons like Jarvis Landry and Jordan Cameron among others.
Running Backs
Doug Martin: Projected Landing Spot: Tampa Bay Buccaneers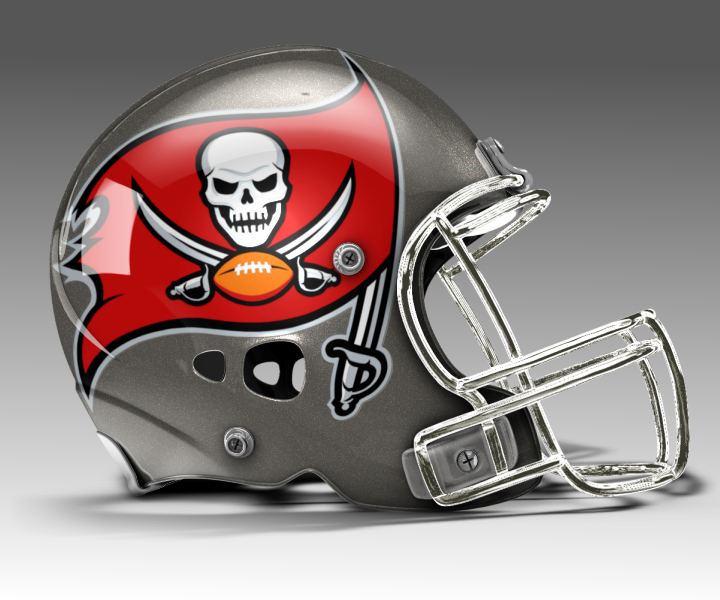 Doug Martin was a first team all pro running back for the Bucs in 2015 finishing second in rushing behind Adrian Peterson in the NFL. Martin has had an up and down career but his up years have been fantastic and he seems to fit very well in the Jameis Winston run Bucs offense and would benefit greatly by staying in sunny Tampa Bay.
Matt Forte: Projected Landing Spot: Dallas Cowboys
The Cowboys offensive line is the best in the NFL, and after Demarco Murray left for division rival Philly (than traded to Tennessee) the Cowboys really did not have anyone to run up the great holes the Cowboys O line creates for there running backs. Matt Forte who is one of the game's best running backs would be the perfect fit to bolster the Cowboys running game that was one of the league's most feared back in 2014.
Lamar Miller Projected Landing Spot: New England Patriots 
The Patriots love small running backs who have great speed and can make plays out of the backfield and passing game. Lamar Miller can do just that adding a second back with that type of talent to the roster alongside Deion Lewis who will be returning from a season ending injury he suffered against the Redskins in 2015.
Chris Ivory Projected Landing Spot: New York Jets
Chris Ivory finished 6th in the NFL in rushing yards a year ago having a huge year for the Jets. If the Jets are unable to resign Ryan Fitzpatrick it will be crucial that they bring back there star running back or else the offense may be in serious trouble. The Jets will likely give Ivory a very nice contract offer that will be to good to reject.
Arian Foster Projected Landing Spot: Jacksonville Jaguars
The Jaguars have plenty of money to spend and can use a big name running back to join young T.J. Yeldon, and Quarterback Blake Bortles in the backfield. Foster would be staying in the AFC South where he has played his entire career so Jacksonville seems like a great low stress fit for the injury prone Foster.
Alfred Morris Projected Landing Spot: San Diego Chargers
 Alfred Morris like RG3 looks to be bound for a break up with the Washington Redskins after Morris was not used as much as usual in 2015, the Chargers a team that may call for his services due there 2015 struggles at the Running Back position, the Chargers can use a solid and strong goalline back making Morris a great fit in San Diego.
Wide Receivers
Travis Benjamin Projected Landing Spot: Seattle Seahawks 
With Jermaine Kearse a free agent Travis Benjamin may be a perfect and cheaper replacement giving Russell Wilson a very solid and speedy weapon and allowing Benjamin to finally play for an elite quarterback.
Marvin Jones Projected Landing Spot: Cleveland Browns
With Travis Benjamin bound to leave the Browns the Browns will need a playmaker and why not one of Head Coach Hugh Jackson's weapon from the Bengals as a playmaking replacement for Benjamin.
Anquan Boldin Projected Landing Spot: Detroit Lions
With Megatron retiring the Lions will need a veteran receiver to bring leadership and height to the team to go along with Golden Tate. Anquan Boldin the Walter Payton Man of the year and three time all star seems like a perfect fit.
Rueben Randle Projected Landing Spot: New England Patriots 
The Patriots after cutting Brandon Lafell can use a tall receiver. Randle is that and more he is very reliable tall and speedy and after playing with Eli Manning for four seasons he should thrive with another elite Quarterback in Tom Brady and help the Patriots offense be even better than it already is.
Mohamed Sanu Projected Landing Spot: New York Giants
With Rueben Randle set to leave and question marks all around Victor Cruz's Giants future/health the Giants need to bring in a receiver to join the league's top Wide Out Odell Beckham JR. Mohamed Sanu is the perfect fit as he would be the perfect number two wide receiver and a great fit in Ben Mcadoo's fast pace offense that Quarterback Eli Manning has thrived under.
Jermaine Kearse Projected Landing Spot Minnesota Vikings:
With Mike Wallace most likely to be cut by the NFC North Champs the Vikings could be looking to buy Teddy Bridgewater some weapons. Jermaine Kearse who thrived under mobile quarterback Russell Wilson may also thrive with mobile Bridgewater in Minnesota.
Tight End's
Antonio Gates Projected Landing Spot: San Diego Chargers
Antonio Gates is meant to be a Charger for life and it is hard to picture him in any other uniform.
Coby Fleener Projected Landing Spot: Denver Broncos
The Broncos since Julius Thomas left for Jacksonville haven't been able to find a reliable tight end Fleener could fill that role and be a great asset for the Broncos in the run blocking and passing game.
Vernon Davis Projected Landing Spot: LA Rams
   After cutting Jared Cook the Rams could use a Tight End to help the team's awful passing game. Davis a veteran can bring leadership and be an asset for a young Rams offense.
Offensive Tackles
Russell Okung Projected Landing Spot: Seattle Seahawks 
Russell Okung a 2012 Pro Bowler and his agent made it very clear they would like to return to Seattle in 2016. With Seattle having issues on the O Line a year ago re signing Okung should be among the team's priorities.
Mitchell Schwartz Projected Landing Spot: New York Giants
After cutting older brother Geoff the Giants could use depth on the Offensive Line. Why not bring in little brother Mitchell to help fill the holes left by free agents Geoff Schwartz and Will Beaty. Mitchell a 26 year old former second round pick could really do a good job on the Giants O Line protecting Eli Manning.
Kelechi Osemele Projected Landing Spot: Philadelphia Eagles
The Eagles never really found a replacement for Evan Mathis and Kelechi Osemele a very talented former Raven could be the perfect fit to finally replace Mathis.
Offense Guards
Richie Incognito Projected Landing Spot: Buffalo Bills
Incognito quietly had a great comeback season for the Bills making it to the pro bowl after a year removed from football due to a bullying scandal back during his time in Miami. Incognito stayed out of trouble in Buffalo under Rex Ryan making Buffalo a long term home would be smart for both the Bills and  Incognito.
Jeff Allen Projected Landing Spot: Philadelphia Eagles
The Eagles really need to bolster their offense linemen Jeff Allen thrived under offensive coordinator Doug Pederson new Eagles Head Coach in Kansas City. A reunion with coach Pederson makes a lot of sense.
Alex Boone Projected Landing Spot: Kansas City Chiefs
Alex Boone made his second pro bowl trip in three years in 2015 and will be looking for a payday this offseason. The Chiefs are a team that can really use an Offensive Guard as Jeff Allen is likely to walk in free agency. Boone would be the perfect replacement
Center
Alex Mack Projected Landing Spot: Atlanta Falcons
 The only elite center on the free agent market Alex Mack will be a hot commodity this offseason. The Atlanta Falcons really need a Center and would be a perfect fit to give Mack a great opportunity to play for a very talented offense.
Pass Rushers
Tamba Hali Projected Landing Spot: Oakland Raiders
 Though it's hard to imagine Tamba Hali in any other uniform than a Chiefs one he seems to be fed up with the team over money. A team with a lot to spend this offseason is the Oakland Raiders who really could use a Pass Rusher to compliment Khalil Mack. Tamba Hali is the perfect match for the up and coming Raiders.
Mario Williams Projected Landing Spot: New York Giants
The once number one overall draft choice is a free agent after a rough 2015 in Buffalo however Williams is still one of the best Pass Rushers in the sport and would be a perfect fit in the Big Apple where the Giants pass rush struggled in 2015. The Giants have a ton of money to spend this offseason and a big investment on a superstar like Mario Williams would bring smiles to a lot of Giants fans faces and Defensive Coordinator Steve Spagnuolo who in the Giants 2007 Super Bowl run had Michael Strahan, Osi Umenyiora, and Justin Tuck getting after the Quarterback.
Jason Pierre Paul Projected Landing Spot: Jacksonville Jaguars
Pierre Paul made quite the comeback after losing part of his hand he was still able to return and play a half a season for the New York Giants and be pretty effective. Pierre Paul when healthy was among the top pass rushers in the game. With the Giants likely to look for more elite pass rushers due to having a lot of money to spend Pierre Paul would be a great fit for the Jacksonville Jaguars a team with a lot to spend and a team that plays in Pierre Paul's home state.
Greg Hardy Projected Landing Spot: Jacksonville Jaguars
Greg Hardy is a very troubled man and did not play as well as the Dallas Cowboys would've hoped in 2015. Hardy needs a small market team where the media won't bother him. That makes him a perfect fit for the Jaguars who can really stack up on pass rushers due to the amount of money they have to spend.
Bruce Irvin Projected Landing Spot: Atlanta Falcons
Bruce Irvin after the 2014 season said he wanted to be a Falcon in when he became a free agent. Well the time has come and the Atlanta native has his ex defense coordinator Bruce Irvin waiting for him in Atlanta to put pen to paper.
Charles Johnson Projected Landing Spot: Miami Dolphins
The Dolphins can really use help on their defense despite all the big names they have. Charles Johnson can help the Dolphins build depth and improve the team's ability at getting after the quarterback.
Defense Linemen
Malik Jackson Projected Landing Spot: Jacksonville Jaguars
Why not continue buying defense line the more you get to the quarterback the better the Jags have tons of money to spend and adding veteran talented depth to their defense front won't make the team worse only better.
Jaye Howard Projected Landing Spot: Cleveland Browns
The Browns need some help at the nose tackle position and with Jaye Howard almost guaranteed to leave the Chiefs the Browns should not have a problem stealing him away from KC.
Damon Harrison Projected Landing Spot: Tennessee Titans
The Titans are a team very weak on the defense line and with some money to spend and excitement coming to town in Demarco Murray they should spend some cash in attempt to build a possible contender in a very weak AFC south. Damon Harrison would very much help the Titans defense front.
Haloti Ngata Projected Landing Spot: San Francisco 49ers
Haloti Ngata had a very disappointing year in San Francisco but it is hard to forget he was once among one of the best players in the NFL. A team filled with youngsters could learn from a guy like Ngata and a team that fits that bill is the 49ers where Ngata could help stop the run, and teach some of the younger players on the roster.
Nick Fairley Projected Landing Spot: New York Jets
With the Jets probably bound to lose Damon Harrison the Jets could use a replacement and Nick Fairley once a first round pick would be an outstanding replacement and addition to an already loaded Jets defense.
Terrance Knighton Projected Landing Spot: Denver Broncos
A reunion with the world champion Denver Broncos makes a ton of sense for Terrance Knighton who said he won't return to Washington next season epically if Malik Johnson leaves the team for free agency
Linebackers
Jerrell Freeman Projected Landing Spot: New York Giants
The Giants linebacking corps has been very weak the past few seasons and with a ton of money to spend this offseason adding a dynamic linebacker like Jerrell Freeman would bolster their linebacking core and pass rush.
Danny Trevathan Projected Landing Spot: Chicago Bears
The Bears need a linebacker and Danny Trevathan is arguably the best linebacker on the free agent board. The Bears way of football is to be dynamic on defense. With an offense improved the Bears are a few defensive additions from contending again and Trevathan could help them bolster that defense.
Derrick Johnson Projected Landing Spot: New Orleans Saints
The Saints defense was god awful a season ago. They need to make at least one addition and adding Derrick Johnson would be a key pick up and really help a depleted Saints defense.
Mark Barron Projected Landing Spot: Green Bay Packers
The Packers could use a run stopper and Mark Barron a Safety turned linebacker and former first round pick would be the perfect addition.
Rolando Mcclain Projected Landing Spot: Dallas Cowboys
The Cowboys do a very good job helping troubled players stay on their feet and keep a job in the NFL. They helped turn around Rolando Mcclain as a football player, and man and staying in Dallas would be the smartest move for Mcclain and help the Cowboys keep some of their defense core together.
Cornerbacks
Brent Grimes Projected Landing Spot: Los Angeles Rams
The Rams let go of Janoris Jenkins leaving them with a hole at Cornerback. Brent Grimes a 4 time pro bowler is the perfect fit to take Jenkins job and be a veteran leader to a very young but talented Rams defense.
Janoris Jenkins Projected Landing Spot: Indianapolis Colts
The Colts can really use help in the secondary and with Janoris Jenkins not joining the Rams in LA a move to Indianapolis would make a lot of sense as he would really help out the Colts secondary and help a team that should have a great chance of making it back to the postseason in 2016.
Prince Amukamara Projected Landing Spot: Dallas Cowboys
The Cowboys have Morris Claiborne as a free agent and may release Brandon Carr leaving the Cowboys with a major need for a cornerback. Prince Amukamara could be a great fit for Dallas staying in the NFC East as the Giant could trade the NY on his helmet for a silver star.
Casey Heyward Projected Landing Spot: New York Giants 
The Giants with Prince Amukamara not likely to return will need a cornerback to compliment pro bowler Dominique Rodgers Cromartie. Casey Heyward would be the perfect fit to do just that.
Adam Pacman Jones Projected Landing Spot: Dallas Cowboys
The Cowboys could use both a Kick/Punt Returner and a cornerback Adam Jones can kill two birds with one stone if the Cowboys chose to bring in the once troubled Corner.
Safety's 
George Iloka Projected Landing Spot: New York Giants
One final touch to the Giants free agent class that should be a great one due to the money they have to spend and the attraction of the big apple. The Giants secondary was the worst in the NFL a year ago and the addition of George Iloka would be a huge one to go along with youngster Landon Collins.
Eric Weddle Projected Landing Spot: Carolina Panthers
Eric Weddle is dying to join a contender and how about the defending NFC Champions who are in need of a safety seems like a more than perfect fit.
Reggie Nelson Projected Landing Spot: Minnesota Vikings
The Vikings could use a safety to join a defense that won an NFC North title a season ago. Reggie Nelson a veteran safety would be a great addition to a young but talented Viking defense that was in the playoffs a year ago.
Tashaun Gipson Projected Landing Spot: Washington Redskins 
With Dashon Goldson out the Redskins have a lot of money to spend this offseason and can really use help at the safety position and Tashaun Gipson can help fill that gap.
Comments
comments